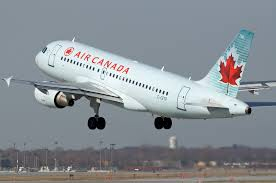 On an airline flight I am usually absorbed in the view from the window, or the storyline in a book, or the action on the in-flight entertainment screen. On a recent trip east I was absorbed in a conversation with my seatmate. To ensure his privacy, I will call him Jack. Like so many things in life, your air flight seatmate can be the luck of the draw; some enjoyable, some less so.
Jack was in the 'enjoyable' category.  We started our conversation wide and slowly circled in to the particulars of our lives. As we moved into the particulars, I told Jack about the plans of our household to live in Prairie Spruce Commons Cohousing. To my delight, Jack had already heard about Prairie Spruce. He had stopped by our table at the Regina Farmers Market, and he had seen recent media coverage about Prairie Spruce.
Jack and his friends are regulars at the North YMCA, and after a morning workout they go for coffee. They have had conversations about Prairie Spruce over their morning coffees.  Jack was particularly interested to learn about our workshop that will be filled with great tools and workshop projects. The big puzzle for Jack and his friends was how we were going to cope with using a common kitchen.
There seems to be a widespread misconception that Prairie Spruce will have only a common kitchen, but this is not the case. Each unit has a fully equipped, well appointed kitchen, as well as a living-dining area.  The Common House kitchen and dining area is for community events. It can also be reserved for personal or family events; for example our immediate extended family now numbers in the low 30's and there are ten children under seven! This is too many for our current home, and it will be too many for our unit at Prairie Spruce Commons, but the Common House kitchen and dining room will be perfect for this crowd.
Do you have questions that have been puzzling you about Prairie Spruce?We would love to hear from you.
Brenda