In the last blog, I told the story of how I was introduced to Bintje potatoes. In this blog, I will tell the story of how Canada was introduced to Bintje potatoes.
A long time ago, in a small Danish town lived a man named Gunnar Paulson. He had a loving family, but wanted more out of life. He wanted adventure. He wanted land. He wanted a better life for his children. Some other people in the same small town had family members that had moved to Canada. These new Canadians wrote about the wide open spaces, the cheap farmland, and the beautiful summers…. and how much they missed Danish food. Canada sounded exotic. Canada sounded like an adventure. And as far as Gunnar knew, no one had been eaten by a bear, frozen to death, or died of loneliness. After many discussions with his wife, Gunnar decided to pack up his family and move to Wainwright, Alberta.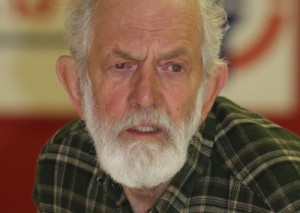 Just down the street from Gunnar lived a young Knud Mortensen. He was looking for a job. He was looking for adventure. Canada seemed like a great place to find both. With his parent's blessing, he accompanied the Paulsons to Canada. Also accompanying the Paulsons were three Bintje potatoes. They were hidden in Gunnar's jacket pocket as the family passed through Canadian customs. The potatoes, as well as the rest of the family and Knud, survived the trip to Wainwright. They grew and multiplied, both the Paulsons and the potatoes. Soon there were enough potatoes to share with Knud's aunt and uncle who lived in Tilley, Alberta. Tanta (aunt) Marie looked after the potatoes with the same love and devotion as the Paulsons.
Knud, tired of working as a cook and laborer, returned to Denmark where he met and married Eva. Two boys and a doctorate in plant pathology followed soon after. When the opportunity to return to Canada to complete his post graduate work arose, Knud accepted. He assured Eva it would only be for a year and it would be a wonderful opportunity for the boys to learn English.
That was almost forty years ago. When Knud moved out to the farm, he got some Bintje potatoes from Tante Marie and began growing his own potatoes. When he moves into Prairie Spruce, the potatoes are coming along…but probably not in his pocket.
The one sure way of enjoying heirloom Binjte potatoes? Joining the Prairie Spruce Cohousing community, of course!
Joanne