Are you looking for a home and a community? Cohousing could be your answer. Prairie Spruce Commons Cohousing, Regina's first cohousing community, began construction at 1625 Badham Boulevard, June 16th 2017. We are currently welcoming new members and pre-selling units.
What is cohousing?
Cohousing is a lifestyle that provides the perfect combination of privacy and community. It is a creative way for people to have beautiful private units and shared common space. It is a neighborhood in a unique green building and healthy environment.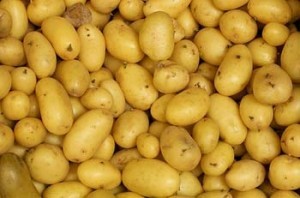 Prairie Spruce Potatoes in our Garden, and in Bed?
About 20 years ago, when I was a new bride, my mother-in-law Eva saw me peeling store bought potatoes. She
Read more.