Look at your breakfast, and you will see that the chicken is involved, but the pig is committed.
My inlaws are committed, and I'm on my way to becoming a pig too.

Eva and Knud were the last family to join Prairie Spruce Commons, but the first family to sell their house. They sold the farm early this year and had a farm auction last week.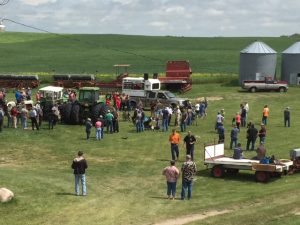 Prairie Spruce members were there in person, and also provided a lot of support – both emotional and calorie-wise. Brenda, Ruth, and Rebekah  sent some amazing chocolate truffles and Laurie brought lemon cheesecake squares. There were lots of messages of support from members too.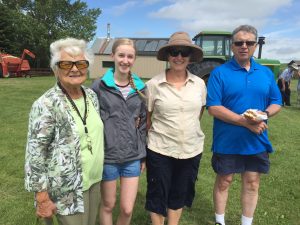 Knud and Eva will be moving into Regina this summer, as they wait for the building to be finished. It will be a big change for them, but I plan to keep them busy helping me get our house ready for sale.
I wonder if I will  be disinherited (again) for this post.
Joanne