Part of cohousing philosophy and building design is to be more ecologically sustainable. By designing smaller private units and sharing common space and amenities we can reduce, among other things, our consumption of construction materials and energy for heating and cooling. Because cohousing is resident designed, the final product typically reflects the values of the community members. It also reflects the site on which it is located.
With our architectural and consultant teams, we defined our values and desires for our homes and community. Our desire to maximize natural light and have access to green space is reflected in the initial schematic design.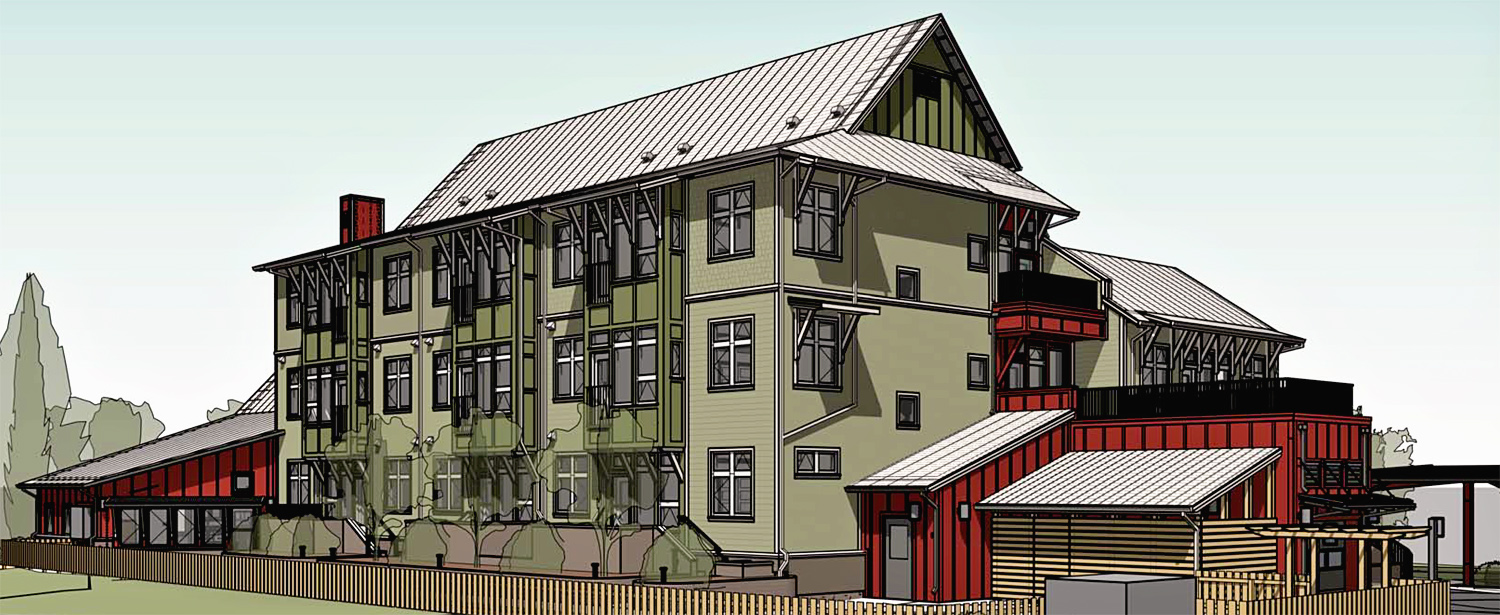 The Building Design
The design includes 21 private units, with full kitchens, varying in size from micro-penthouse suites to 2 bedroom suites.
The shared common space for community activities includes a large common kitchen and dining room, workshop, lounge,  common laundry, guest room, plus outdoor garden space, patio and terraces.