Several participants at our 'Journey to the Heart of Community'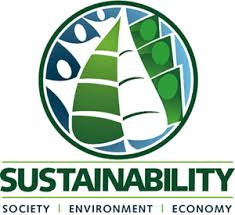 Open House last month told us they were drawn to the event because of the words 'Sustainably Built' in our advertising in the Leader Post. This got me thinking more about the sustainable features of Prairie Spruce Commons. Sustainability is an economic, social, and environmental concept that involves meeting the needs of the present without compromising the ability of future generations to meet their own needs. The following are examples of some of the sustainability features of Prairie Spruce Commons.
Social Sustainability:
lots of shared common spaces;
respecting needs for private space and time;
exceeding sound proofing requirements between floor and between units;
perfecting our consensus decision-making skills;
widening the circle with Friends of Prairie Spruce and others who are interested in growing community;
meeting Universal Design standards to make it safer, easier, and more convenient for everyone; and
having fun together in community!
Environmental Sustainability
Economic Sustainability
reduction in energy costs because of exceptional energy efficient design of building;
reduction in upkeep in maintenance costs due to use of quality materials with longer lifespans;
lower required equipment and resource ownership through sharing (e.g. snowblowers);
car sharing option reducing maintenance and insurance costs;  and
lower food costs through community gardening and meal sharing.
You can clearly see our enthusiasm for sustainability in our Badham Boulevard Video on Vimeo.
Brenda