This is the first part of a three parts series on Christmas – past, present, and future.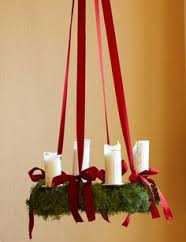 When I was a child in the late forties, what comes first to mind thinking of Christmas was all the paper stars with electric lights hanging in everyone's windows from the first week of December.
In Copenhagen, we lived in an apartment directly across from a five-story apartment complex. The lights were dazzling to a seven-year-old's eyes. Every home also had an advent wreath made with fir branches with four white candles hanging in red ribbons from a hook. One candle was lit every Sunday until they all were lit on the fourth Sunday before Christmas.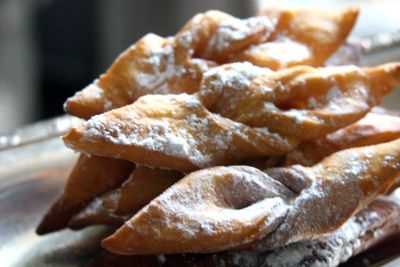 The month of December was busy with baking of spice cookies, shortbread cookierings (meant to be used as decoration hung on the tree with red ribbons), klejner (a deep-fried twisted cookie), and different kinds of yeast bread filled with dried fruit.
A nice memory also was the evenings spent with aunts and cousins making paper decorations to be hung on the tree. We made braided hearts and cones of colored paper, and long rows of paper circles joined together as garlands. We cut out angels from white heavy paper and made stars out of narrow strings of paper (these were difficult to make but well worth it. While we children were cutting, braiding and gluing, our aunts were busy making table decorations with evergreen branches, silk bows, pine cones, and a big candle that would last the whole month.
On the 22nd of December, we would go out and buy our fresh Christmas tree to be decorated next day. Because we always used live candles on Christmas Eve on the tree, it was important that the tree be fresh and watched always when the candles were lit. In my whole life, I have never seen a tree burn down, but you had to be to be careful and be prepared with water and a fire extinguisher.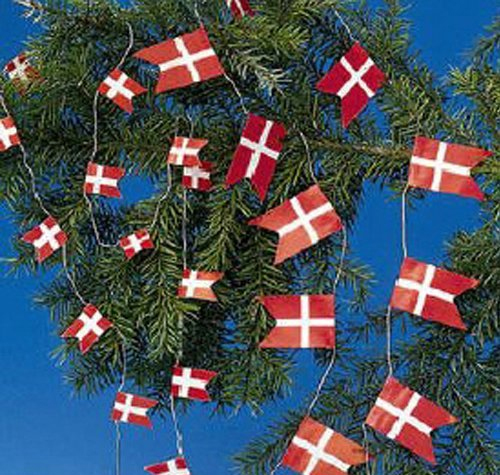 We had very few, but precious, glass ornaments to hang on the tree, but gladly hung our paper hearts and cones to be filled with candy, peppernusse, nuts and raisins, and not least the shortbread cookierings with red ribbons. All these were decorations to be eaten. As the crowning glory on the tree was the silver star on top, and the garlands of Danish flags wound around the body of the tree.
Coming home in the dark, after the four-pm church service on Christmas Eve, hopefully the snow would be falling, but often not, more likely rain, we would be met with this wonderful aroma from mom's cooking. She would go to church with us Christmas day.
Our Christmas meal consisted of either goose, duck, or a pork roast with the rind sliced, salted and cooked real crisp. Caramel potatoes were served with white potatoes and brown gravy. The vegetables were pickled red cabbage and peas and carrots. For dessert, we had rice pudding which consisted of rice, milk, whipping cream, chopped almonds, and warm cherry or strawberry sauce on top. In one of the bowls, a whole shelled almond was hidden, and the lucky one would get a prize.
After we had had our fill, it was time to dance around the tree. It is not like dancing, but we would hold hands and form a circle as we sang our favorite Christmas songs and walked around the tree looking out for signs of trouble with candles and paper decorations.
When we were tired from all that singing and walking, we were given gifts. We did not get many, but what we got were precious. Of course, we told our parents our most wanted wish. We were seldom disappointed. We always knew where they came from. My parents never went for the Santa Claus story. It did happen when we were the whole family of aunts, uncles and cousins gathered at grandma's place that Santa put in an appearance, so we all played along. My best gift would be the money I received so we could go to the used bookstore and I could choose whatever books I liked until the money was gone. Then I was in Paradise.
Regina, Canada, Christmas 2017, Glaedelig Jul Eva Mortensen