Saturday, May 12 was a very exciting day for everyone at Prairie Spruce. It was the first time we had a chance to go inside our new home.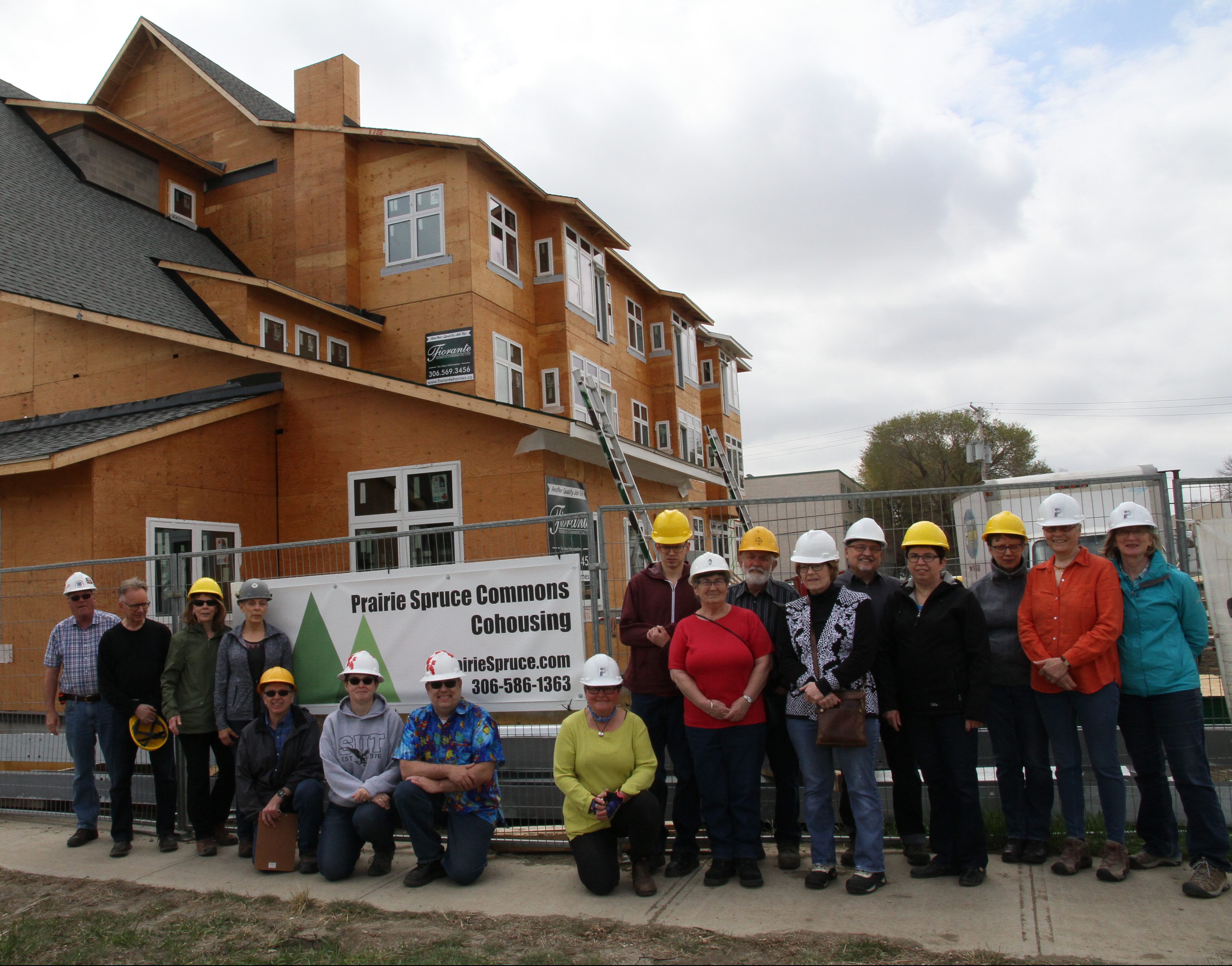 We started out on the first floor in the common dining and lounge area. Everyone was looking around and enjoying the amount of light coming in from the many windows, thinking about where the kitchen would be, and how great drinks on the terrace were going to be. (OK, maybe I was the only one thinking about drinks on the deck.)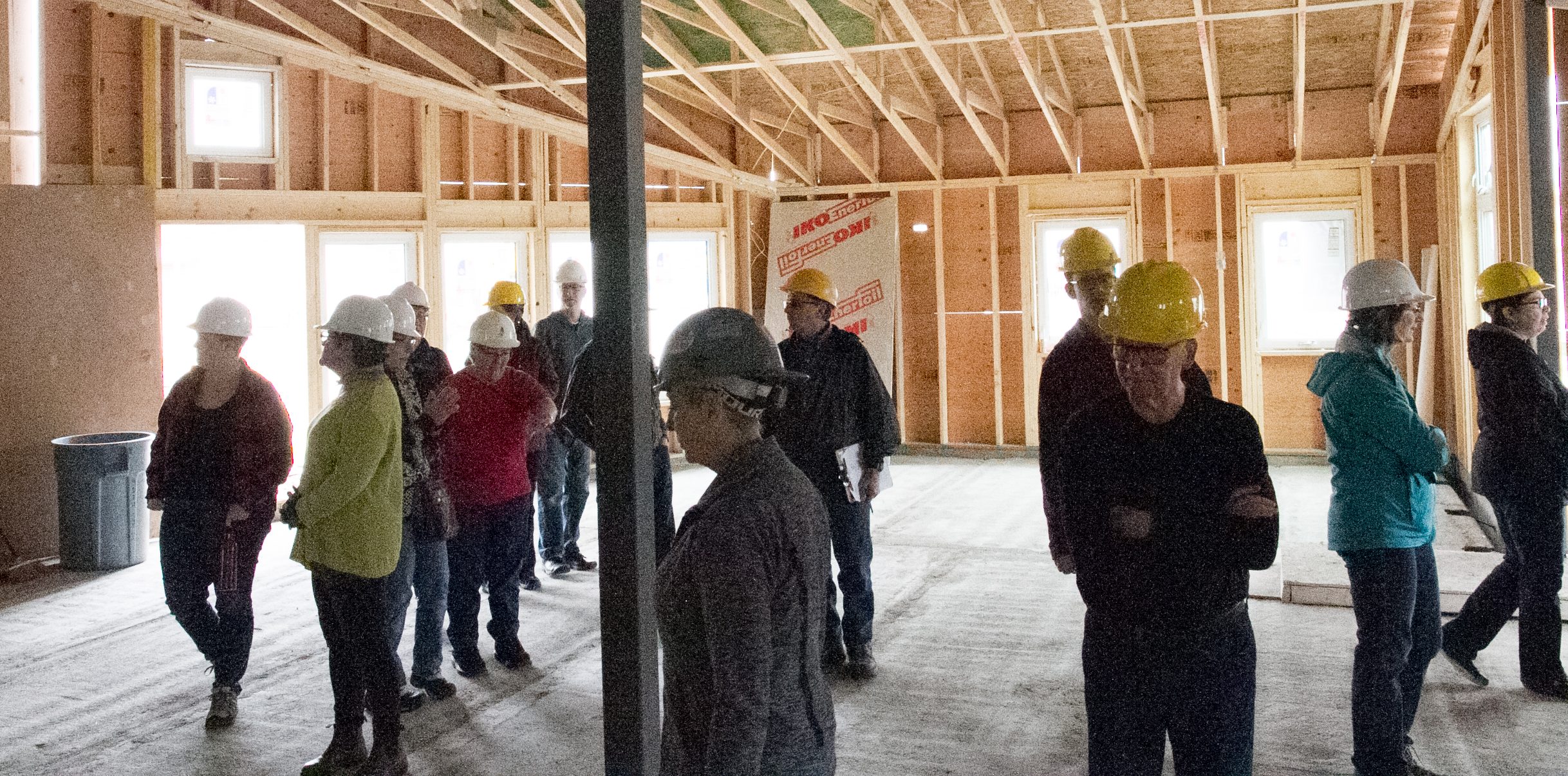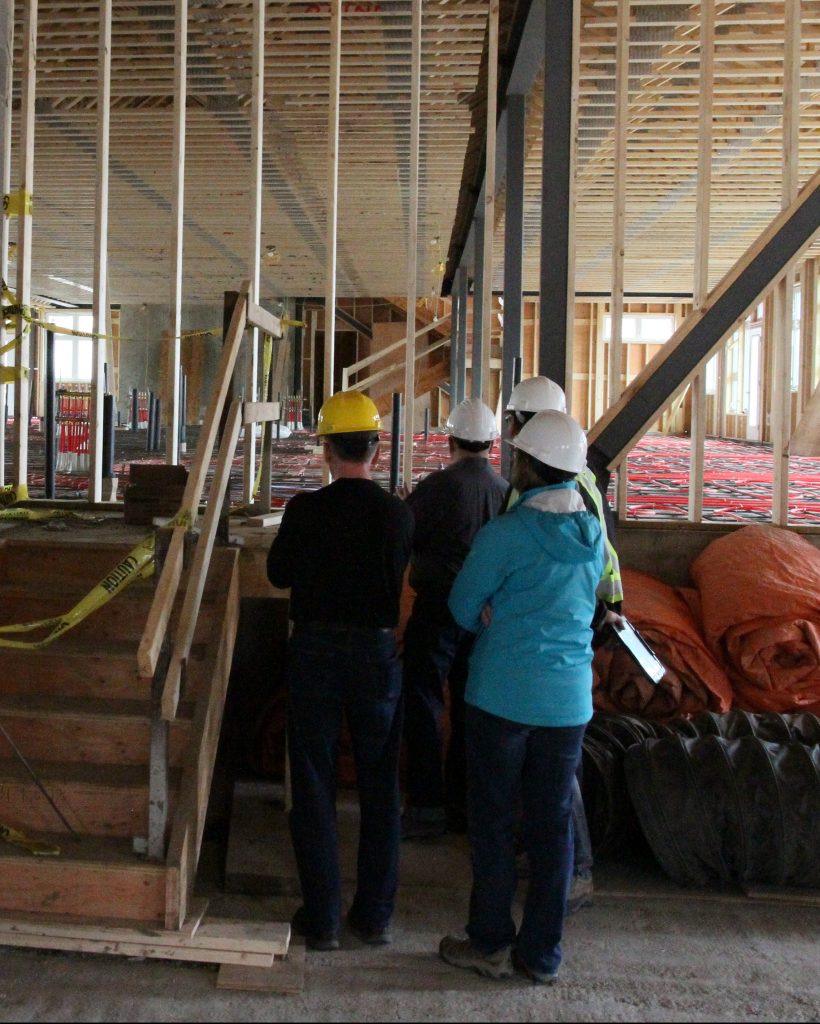 Those members whose units are on the first floor got to look longingly through the framing at their units.  The hoses for the in-floor heating and cooling (red in the picture ) were laid out, but not cemented in yet, so they couldn't tour their units. They were able to tour the units on the second floor that have the same design, so they could still get a feel for the size and design of their units.
Then everyone went upstairs to explore the second and third floors.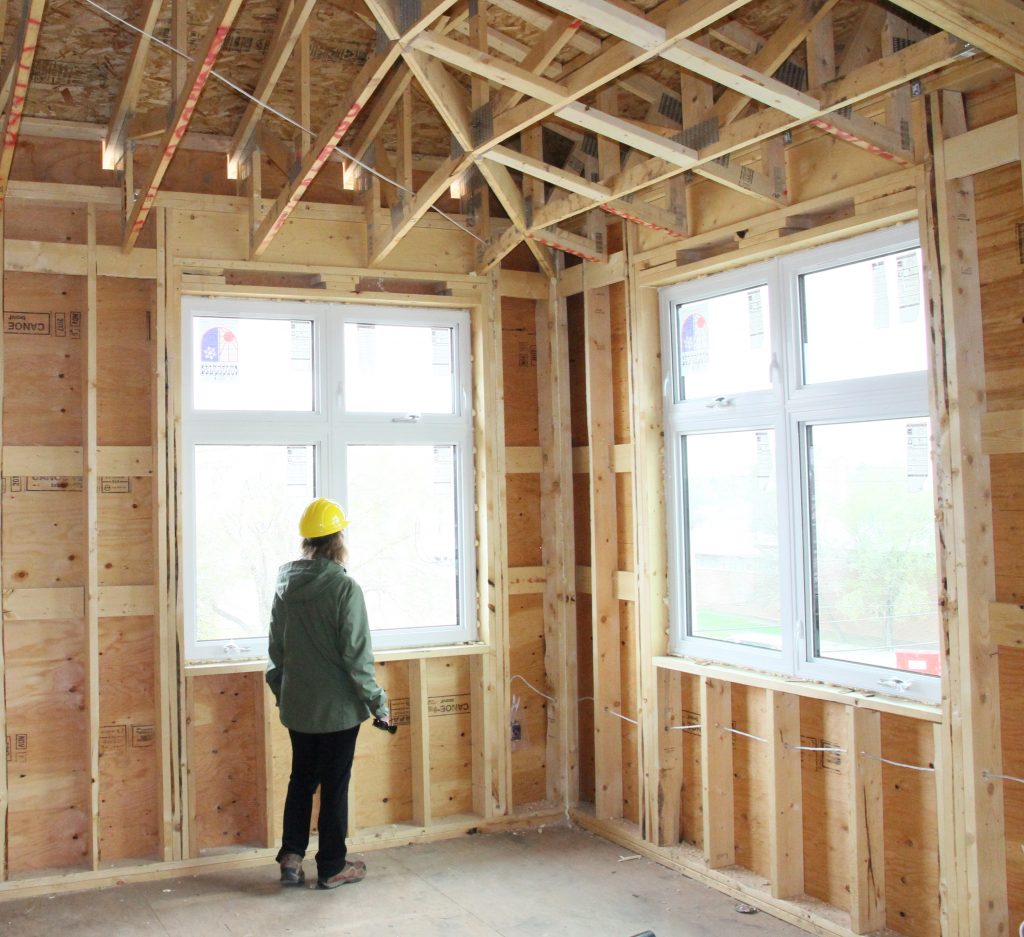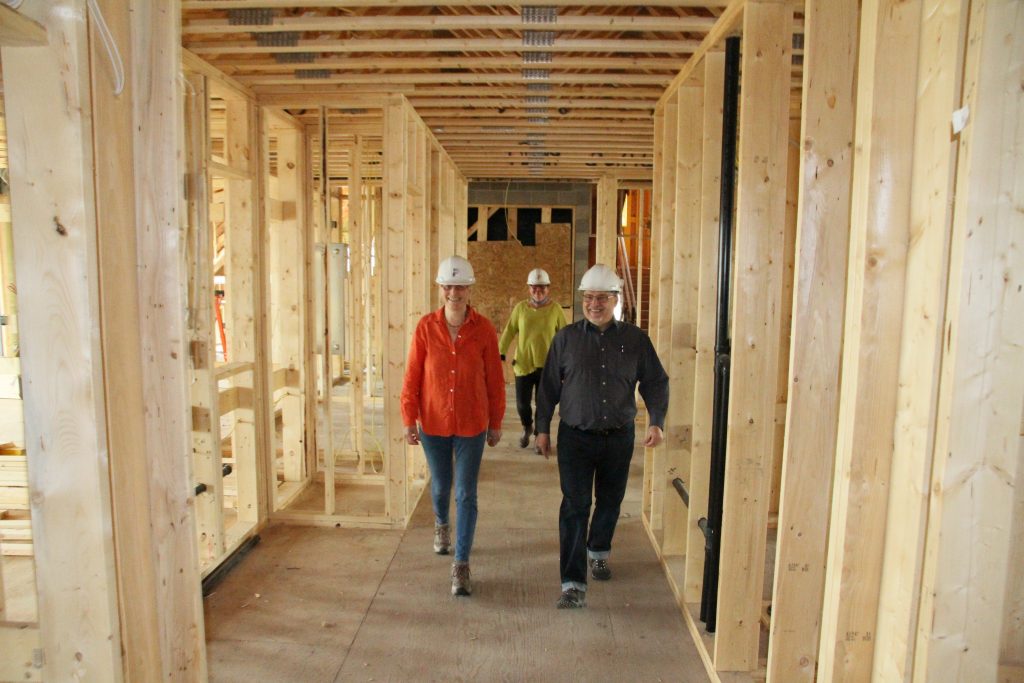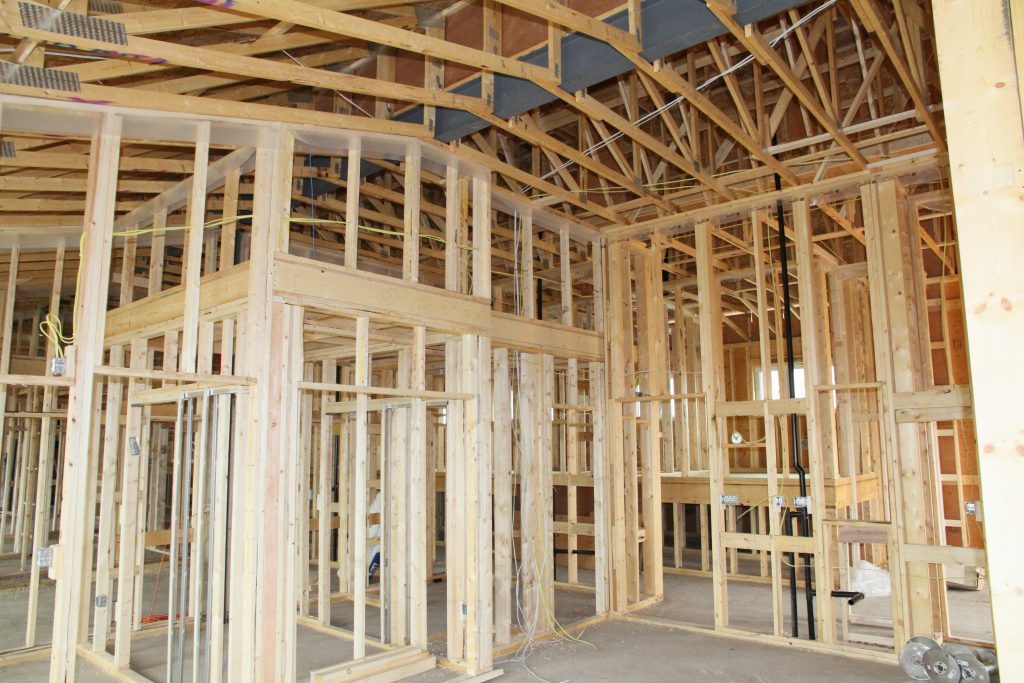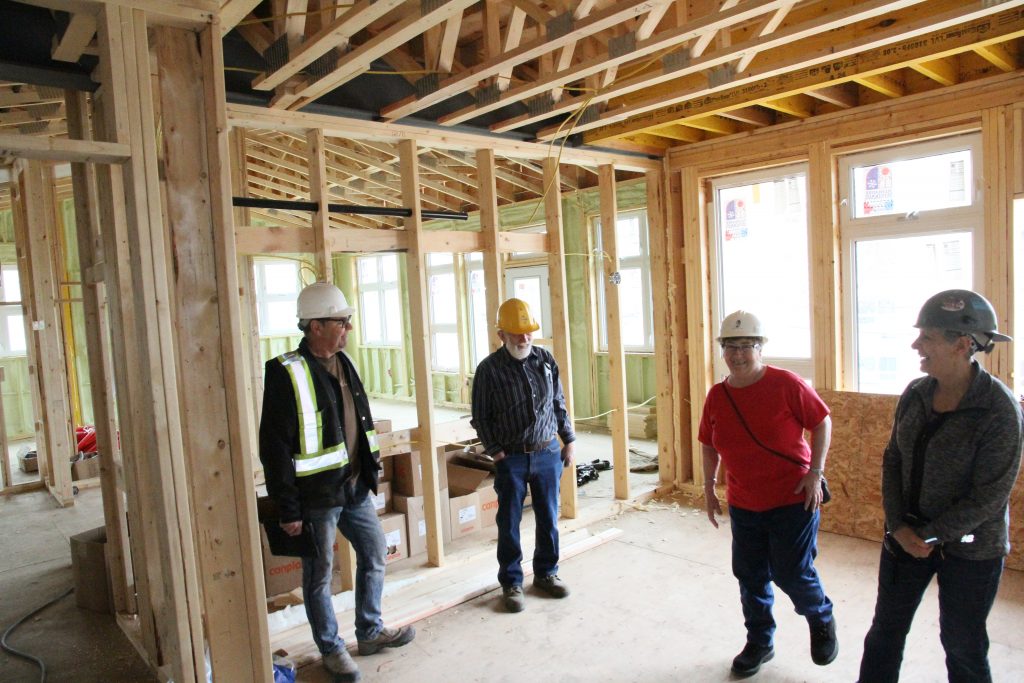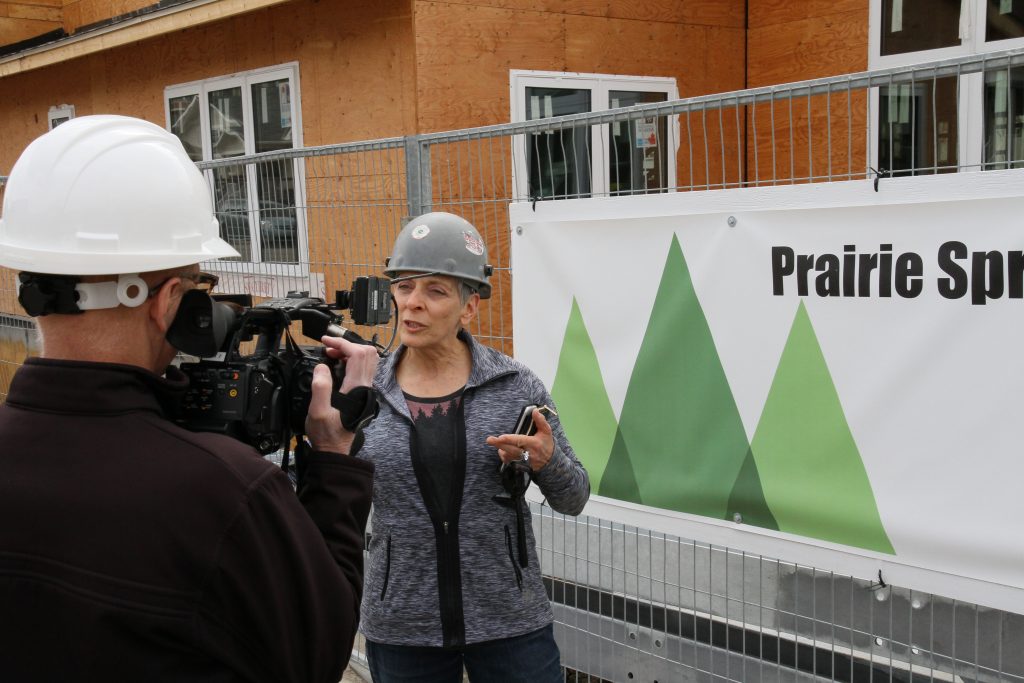 There are still units available. It's time your dreams came true too.
Joanne
P.S. A big thanks to Ken Jones for taking all the photos during the tour. You did an awesome job!