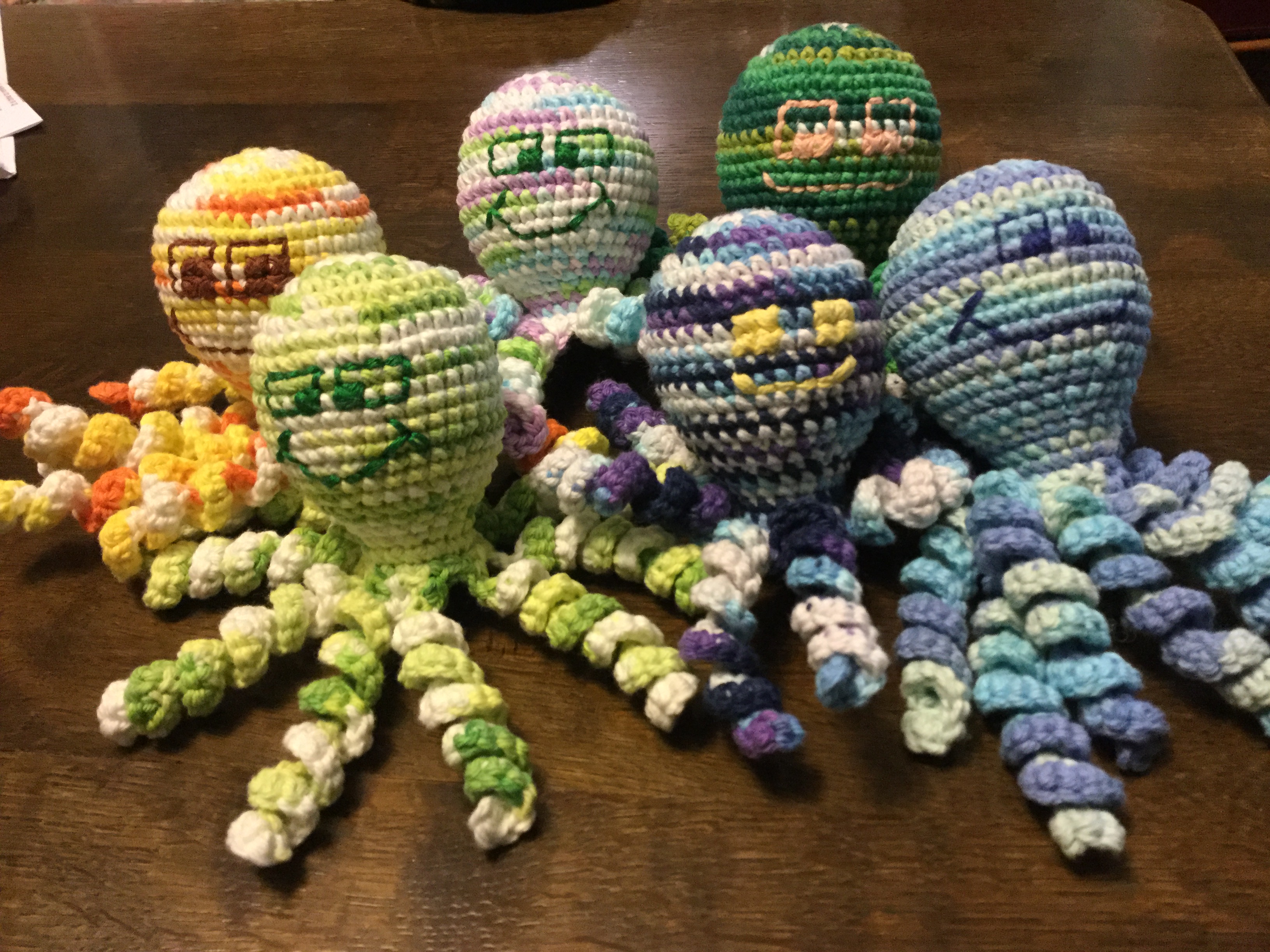 Some of my favorite things originated in Denmark: wienerbrod*, cohousing, my husband and his family, and, my latest passion, preemie octopi.
The Octo Project started in Denmark in 2013.  The tentacles of the crocheted octopi resemble the umbilical cord and seem to calm the tiny babies and reduce their heart rates.  One parent reported that her baby had pulled out her breathing tube 3 times in one night but stopped as soon as she was given an octopus. When I saw a post on Facebook about preemie octopi, I knew I had to get involved.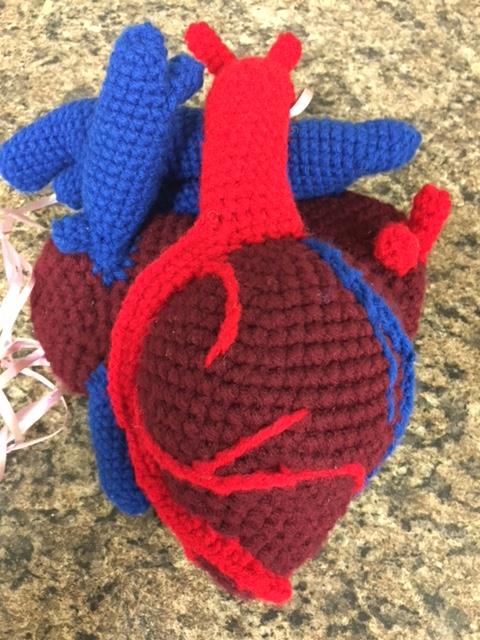 I've been crocheting since I was a teenager. I started with granny squares and ugly, ill-fitting sweaters. I moved on to items for my science class. Now I'm obsessed with preemie "octos." My (weird) skills are finally being put to a good use.
I'm now part of  Octopus for a Preemie Canada group. I've finished nine octopi so far. It takes me 3 to 4 days to make an octopus as the stitches have to be super tight to make sure the stuffing doesn't come out. Once I'm done, I sent them off for inspection, washing, and packaging. My octopi are on their way to a neonatal intensive care unit. Maybe to save a few tiny lives.
One of the fun things about my octopi is that I get to name them. I've named them after friends, nice nurses at the hospital, the favorite names of my very British sister-in-law, and even Charles Emerson Winchester the Third. (My son's choice; I think I raised him right.) I want to share that fun.
Everyone that shares this post in the next week will get their name in a draw to win naming rights to one of the four octopi I've made for Prairie Spruce. Share this post and put your pick for a name in the comments. When these four beauties are sent for inspection, they will carry the names picked by the winners. ( Yes, one of them is still under construction, but she really, really wanted to be in the picture)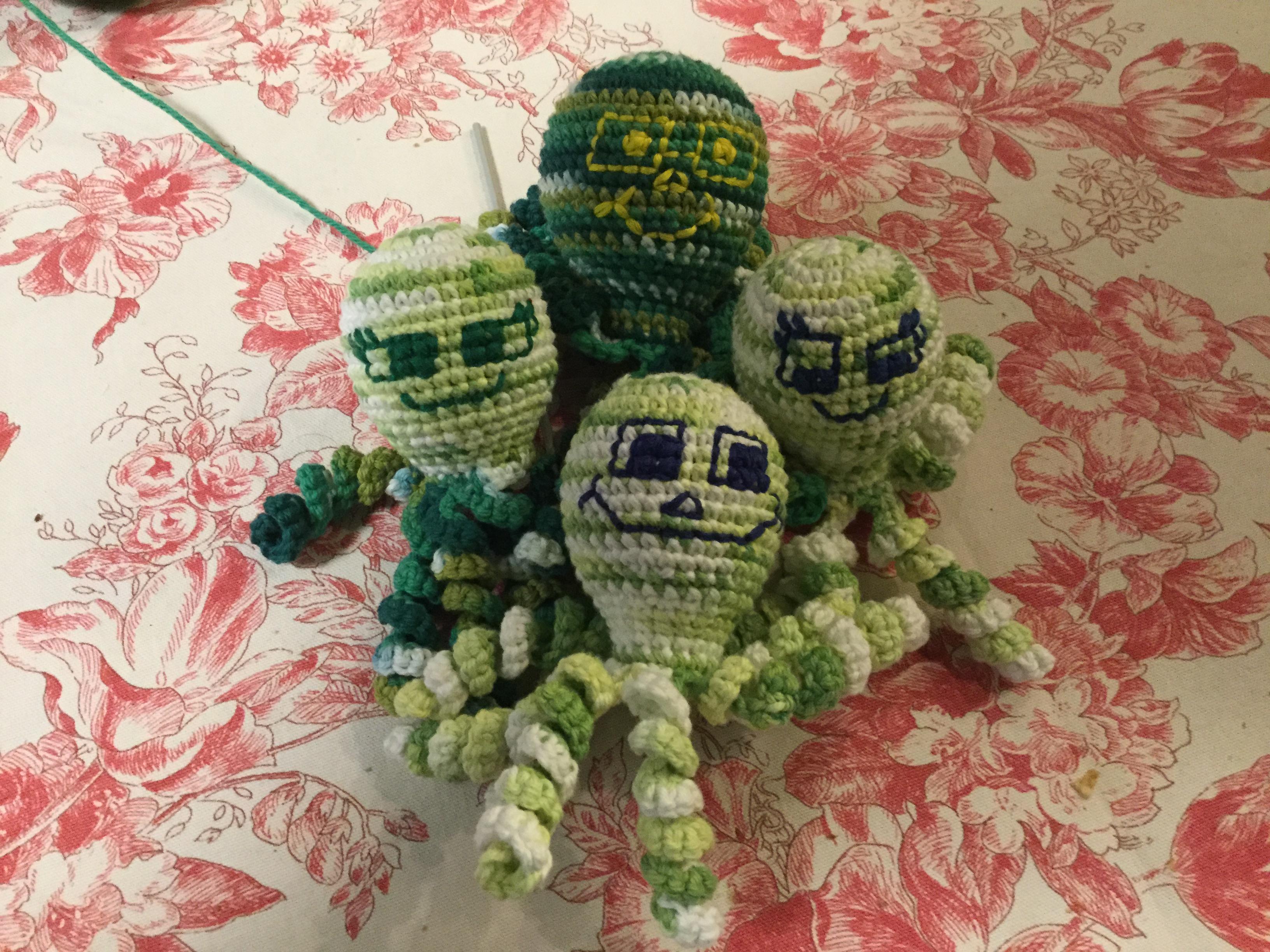 Joanne