There is a lot of action on Badham Boulevard lately. Since Marc's photo essay, the big backhoe has been digging.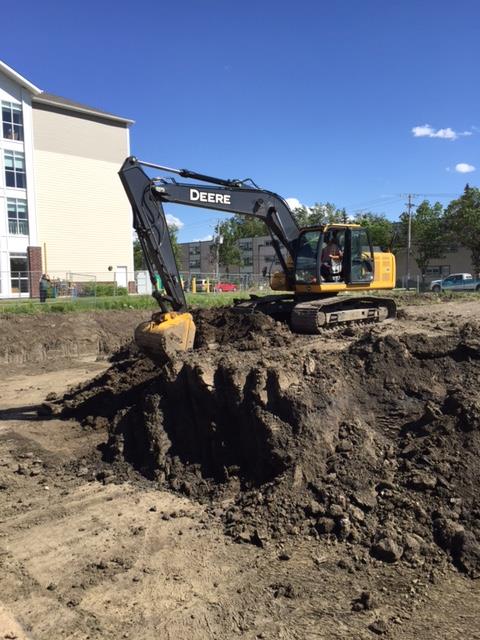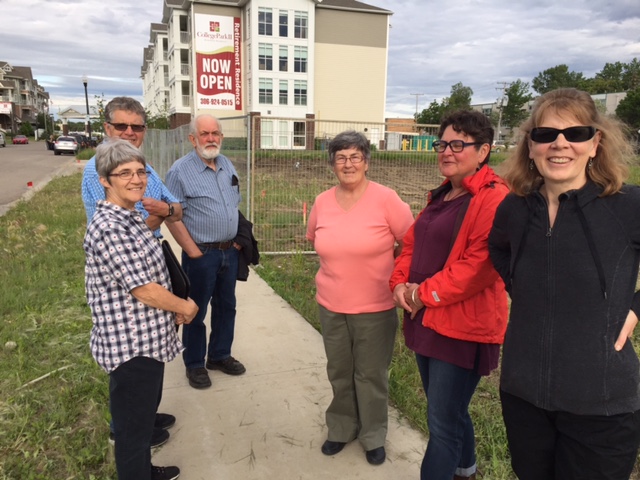 On any given day, there is one, or two, or more, Prairie Spruce members at the site, watching the backhoe. It is really exciting to see the manifestation of our vision. Watch our Facebook page for updates and videos.
When a group of Prairie Spruce members gets together, great things happen…and you're invited!
Please join us for our Ground Blessing Celebration.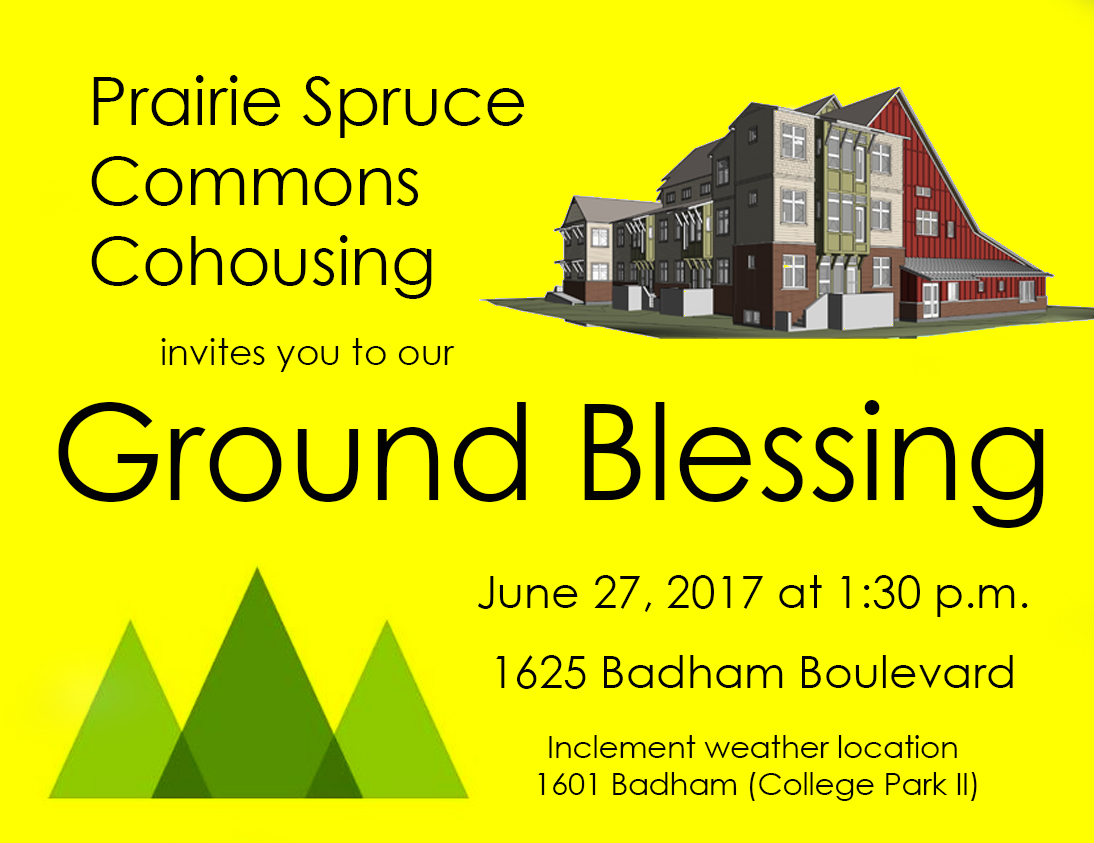 Hope to see you all there.
Joanne