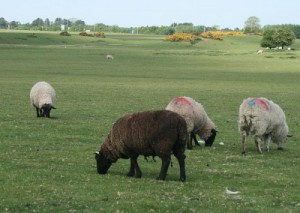 I wonder if everyone feels (like me) that they are the black sheep of their family.  Not the full on, crazy cousin that you don't give your address to black sheep, but just some way that you don't fit into your family. (Yes, I do have a crazy cousin but he is harmless and he doesn't know my married name.)
I am the curling black sheep of my family. My older sister has gone to the Canadian Ladies Senior Championship twice as lead on Team Saskatchewan. My father has a lifetime membership in the Yorkton Curling club. My mom was a hard core curler until her back gave out. Then she became the driver for her team – very important when bonspieling in rural Saskatchewan.
I don't curl. There I've said it – it's out there for everyone to know. Growing up, I was the kid sitting at the curling rink reading a thick book. We lived on a farm and 'going to the rink' was one way to get into town. I played on my sister's team one year. At the end of the year, she very lovingly told me that the rest of the team didn't want me to curl with them next year; they wanted to win at least one game.
So when Prairie Spruce announced that we would be participating in a Curling blender at the Tartan Curling rink, I was torn. I wanted to hang out with my cohousing friends, but curling? Seriously, curling? I usually use the phrase 'I'd rather poke a stick in my eye' when asked about curling.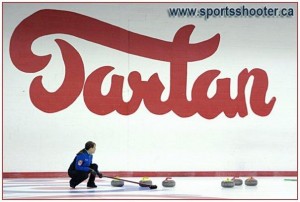 I took a chance and had a great time. Have I returned from the dark side? Has the curling gene finally shown up? Nope. I took my camera along and had a blast taking pictures. Since they were fun four end games, no one cared that I was on the ice taking pictures. It was absolutely the best time I've ever had curling. Prairie Spruce fielded (iced?) two teams. Prairie Spruce One was Henning, Warren, Murray, and Suzanne. Prairie Spruce Two was Dave, Lil, Roger, and Knud. We were the only group that fielded two teams, had a team photographer, as well as a cheering section of Kim, Suzanne's daughter, Laurie and Claire.
The moral of the story? In cohousing, even black sheep belong!
Joanne