The cohousing lifestyle strives to create a village of all ages where neighbours know and support each other. The type of village that really does raise children and where people spontaneously socialize and eat together! Because residents design the community themselves to meet their own values and needs, they naturally develop a deeper sense of place & belonging with their homes, as well as a deeper connection to each other well before the physical community is even built. That is the natural benefit of the community design.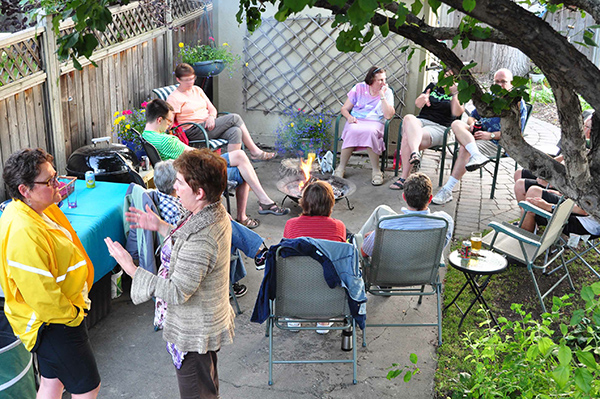 How do you know if the cohousing lifestyle is for you?
You desire a more meaningful connection with your neighbours
You enjoy sharing and working with others
You want to live lightly on the earth
You want to live abundantly through sharing stuff and skills
You want to age in place
You want to raise your kids in an vibrant community
You want to live among people from all walks of life
You celebrate the diversity of people and cultures in your city
The cohousing lifestyle strikes the perfect balance between privacy and community: community can be found at a moment's notice in the generous common amenities designed with the input from residents; privacy can be achieved within your well-appointed, efficiently designed private home.